Register: Marriage Equip Class
February 6, 2023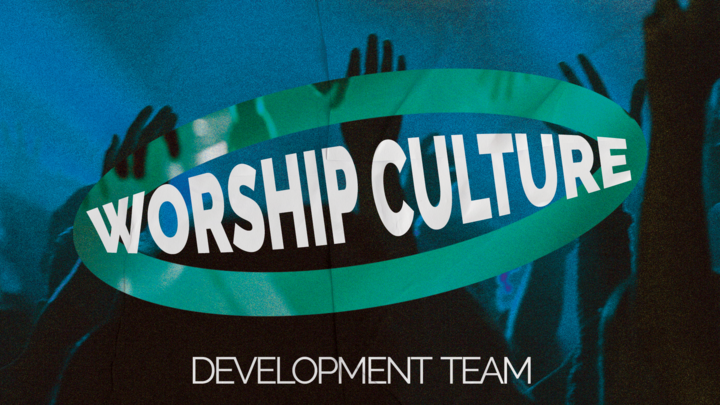 Worship Culture Registration
February 21, 2023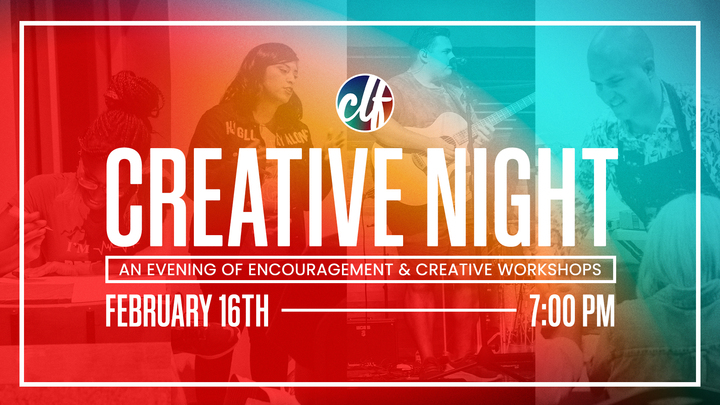 Details
Are you interested in worship, tech, art, creative writing, or acting? Throughout the scriptures, we see that God is both the first and ultimate creator.
We also believe that each of us is made in the image of God and that He has imbued His creativity within each of us. If you consider yourself creative in ANY way, CLF is hosting a quarterly Creative Night Workshop where you can link arms with other creatives to cultivate the gifts of creativity that God has placed in you.
Our next one is on Thursday, February 16th, at 7:00! Come check out this opportunity to grow in your gifts, be encouraged, and connect with other creatives.
Here are the options:
 
👉🏼 Video and Acting: Enunciating for Camera
A big part of contemporary acting is being able to capture and project lines and scenes with great emotion and authenticity. During this session, you'll have the opportunity to learn and practice how to act in front of a camera, especially when using a teleprompter. For folks more interested in the video side, you'll be able to get hands-on with how to film close-ups with performers and how to work well with those reading from a teleprompter. It will be a fun time for honing your skills as an actor or a videographer.
👉🏼 Neurotrophic Art: Beauty from a Single Line
In neurographic art, you begin with a single continuous line and continue to expand and add color until that single line becomes truly mesmerizing art. In this workshop, you'll have the opportunity to create a piece themed after one of the various missions happening at CLF and incorporate Scripture into your work.
👉🏼 Creative Writing: Developing Characters
One of the most challenging things for any author to do is to develop characters that feel authentic, but nothing helps bring a story to life more than well-fleshed-out characters. In this workshop, we will take inspiration from various countries to write character stories from and learn about different character elements that can help make those characters jump off the page
👉🏼 Band Workshop
Join the CLF worship team and get an inside look at the rehearsal process, sound checks, and team dynamics. You'll get to have a front-row seat to each instrumentalist and their role on the team and get to ask questions about their practice routine, commitment, and favorite moments in worship.
👉🏼 Vocalist Workshop: Harmony Building MASTERclass
What is harmony, and how do you do it? This workshop will walk you through how we break down harmonies as a group (so they aren't so scary) and will have you making harmonies, GUARANTEED, by the end of the night! (This workshop is open to participants age 10+, and we ask that you bring pencil, a notebook, and water. Children 10-16 are required to attend the workshop with a participating parent.) 
👉🏼 Tech Team Workshop
Get an inside look at what the tech team does behind the scenes. You'll have an opportunity to ask your questions and try out the area of your choice.